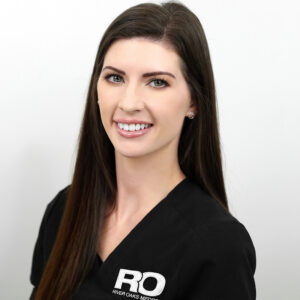 SAMANTHA STEFFES | SPA OFFICE MANAGER
Samantha served five years in the US Army and has a continued desire to help others. She is currently pursuing a Bachelors of Science in Nursing and is delighted to be a part of #TeamROMS! Samantha will greet you and provide exemplary customer service here at River Oaks MedSpa.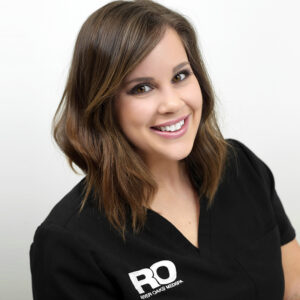 ALYA MECHE | AESTHETIC CONCIERGE
Alya is currently working towards her CTR (Certified Tumor Registrar) certification in Cancer Information Management while studying and completing her clinicals at Baylor St. Lukes Hospital. She is very excited to be a part of #teamROMS and strives to make every experience with each patient a positive one.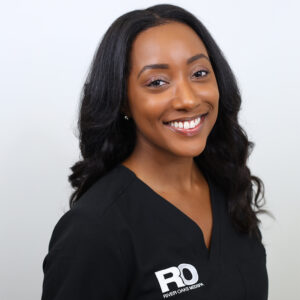 DANIELLE CARMOUCHE | AESTHETIC CONCIERGE
Danielle received her Bachelor's Degree in Healthcare Management from Howard University in 2015 and has almost completed her BSN degree at UTHealth School of Nursing in the Texas Medical Center. She is passionate about the aesthetic industry and loves all things health, beauty, and wellness. She aims to provide exceptional customer services and make each experience at River Oaks MedSpa a great one!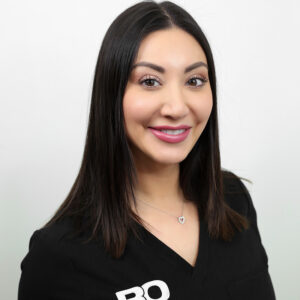 CASSIE WIND RN, BSN, CANS | REGISTERED NURSE INJECTOR

Bachelors of Science in Nursing
Registered Nurse
Certified Aesthetic Nurse Specialist
Senior Laser Technician
Basic Life Support
Advanced Cardiac Life Support
ACTIVE MEMBER OF:
International Society of Plastic Surgery Nurses
American Academy of Medical Esthetic Professionals
American Nurses Association
Texas Nurses Association
Sigma Theta Tau International

Cassie Wind, RN, BSN, CANS, a Certified Aesthetic Nurse Specialist whos goal is not to change your look, but to enhance, restore, and highlight your natural beauty and features. She prides herself in her conservative approach with patients and her creative ability to tailor treatments on an individual basis. She has a strong desire to keep on the cutting-edge techniques and cosmetic innovations which allow her to stay up-to-date with the latest medical advancements in her specialty. Cassie views her patients as individuals, each with their own unique physical characteristics and concerns about aging. Her strong interpersonal skills have allowed her to build long, trustful relationships with her patients. Cassie has been a registered nurse for over 14 years and holds current memberships with International Society of Plastic Surgery Nurses, American Academy of Medical Esthetic Professionals, American Nurses Association, Texas Nurses Association, and Sigma Theta Tau International. Cassie is also a national faculty trainer for Allergan Pharmaceuticals. As a Prior to aesthetics, her initial 5 years of nursing were spent specializing in critical care at the Neuro-Trauma Critical Care Unit in Houston, TX.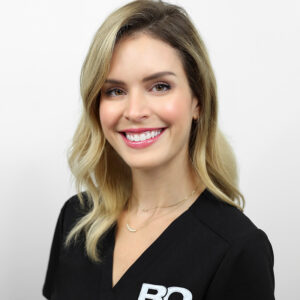 LAURA ROBY RN, BSN | REGISTERED NURSE INJECTOR

Bachelors of Science in Nursing - Cum Laude - University of Alabama
Registered Nurse
Basic Life Support
Advanced Cardiac Life Support
Pediatric Advanced Life Support
ACTIVE MEMBER OF:
International Society of Plastic and Aesthetic Nurses
American Nurses Association
Americans Academy of Medical Aesthetic Professionals

Laura Roby, RN, BSN, has practiced as a surgical nurse for over four years and specializes in Cosmetic Plastics and Aesthetics. She is committed to providing high-quality, innovative aesthetic treatments with patient safety as top priority. Laura prides herself on taking her time with patients, building trust through personable relationships. She is committed to creating patient-specific treatment plans with the patient's aesthetic goal as the primary focus. As a nurse injector, Laura combines her thorough knowledge of the facial anatomy, her caring nature, and her clinical expertise to achieve a natural, conservative result for her patients in a comfortable setting.Laura's other passion in life is helping animals, through which she is actively involved in many rescue and animal-charitable programs!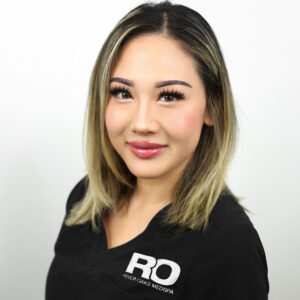 VANESSA NGUYEN CL, PMA | AESTHETIC ARTIST
Certified Cosmotologist
Certified Permanent Makeup Artist
Vanessa Nguyen is a Certified Cosmetologist with years of experience in beauty. She began her journey as a makeup artist and later transitioned into eyelash extensions and brow microblading. She is dedicated to enhancing her clients natural beauty and allowing them to leave feeling like their most confident self.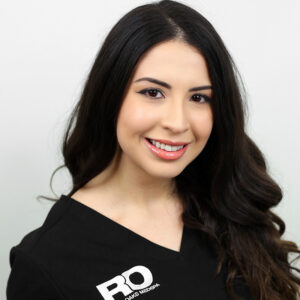 ALEXA PENA LE | LICENSED ESTHETICIAN
Licensed Aesthetician
Licensed EyeLash Extension Specialist
Alexa is a Texas Licensed Esthetician committed to meeting all client needs through exemplary customer service and aesthetic knowledge. She believes in enhancing one's own natural beauty through skincare, treatments, and makeup artistry. She is currently pursuing a Degree in Nursing at San Jacinto College.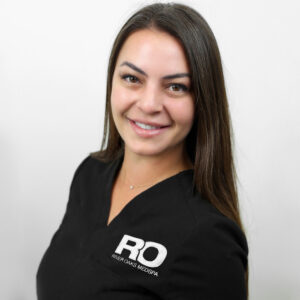 JENI TURLEY CPP | DIRECTOR OF BUSINESS
Jeni Turley has worked in the field of MedSpa Aesthetics and Cosmetic Industries for over 9 years, specializing in Executive Business Development, Branding, Marketing/Advertising and Company Growth. Jeni has a wide variety of certifications and trained skills that come very useful in her day to day at River Oaks MedSpa. She is a Certified Professional Photographer (CPP) through Professional Photographers of America (PPA) and is currently 1 of about 1,400 others who have succeeded in receiving this prestigious certification. She is well educated in Business Operations, Human Resources, Six Sigma Lean, Visual Communications, Marketing/Advertising and Data Analytics.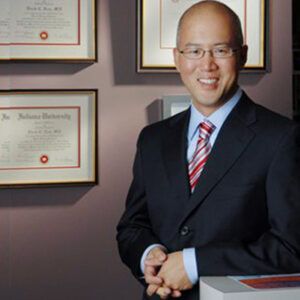 DR. DEREK LOU | MEDICAL DIRECTOR
Dr. Derek Lou is a board certified plastic surgeon with extensive training in both cosmetic and reconstructive surgery. Dr. Lou was raised in Arlington, TX and attended Trinity Valley School in Fort Worth. He earned a degree in biology from Harvard University in 1995 and graduated from the university of Texas Southwestern Medical School in 1999. He continued his medical training at Indiana University with a residency in general surgery and a fellowship in plastic surgery, which he completed in 2007. He is an active member of the American Society of Plastic Surgery, and is board certified by the American Board of Plastic Surgery.