Hannah Raney
Spa Office Manager
Hannah specializes in Customer Service and ensures every client has a great experience at River Oaks Medspa. Her background is in Real Estate where she has worked as a Licensed Realtor and Accounting Assistant. She is educated in Business Management and Communications and is currently pursuing a Bachelor's of Science in Nursing.
Sidney Bedar
Spa Office Receptionist
Sidney will great you and provide exemplary customer service here at River oaks MedSpa. She takes pride in taking care of our clients and is thrilled to be apart of the industry. Sidney aspires to become a Medical Aesthetician where she wants to help others gain self-confidence by getting their inner beauty to shine. In her spare time she is an animal advocate.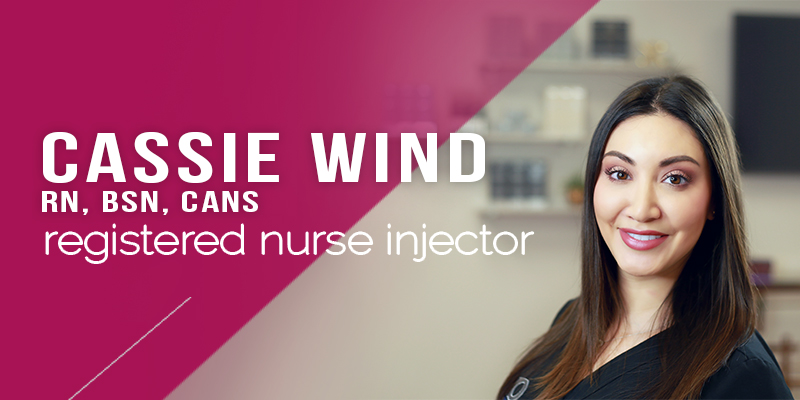 Cassie Wind, RN, BSN, CANS
Aesthetic Registered Nurse Injector
Cassie Wind, RN, BSN, CANS, is a Certified Aesthetic Nurse Specialist, is licensed through the state of Texas as a Senior Laser Technician, and is national faculty/ trainer for Allergan Pharmaceuticals. As an Aesthetic Nurse Specialist, her goal is not to change your look, but to enhance, restore, and highlight your natural beauty and features. She prides herself in her conservative approach with patients and her creative ability to tailor treatments on an individual basis. She has a strong desire to keep on the cutting-edge techniques and cosmetic innovations which allow her to stay up-to-date with the latest medical advancements in her specialty. Cassie views her patients as individuals, each with their own unique physical characteristics and concerns about aging. Her strong interpersonal skills have allowed her to build long, trustful relationships with her patients. Cassie has been a registered nurse for over 14 years and holds current memberships with International Society of Plastic Surgery Nurses, American Academy of Medical Esthetic Professionals, American Nurses Association, Texas Nurses Association, and Sigma Theta Tau International. Prior to aesthetics, her initial 5 years of nursing were spent specializing in critical care at the Neuro-Trauma Critical Care Unit in Houston, TX.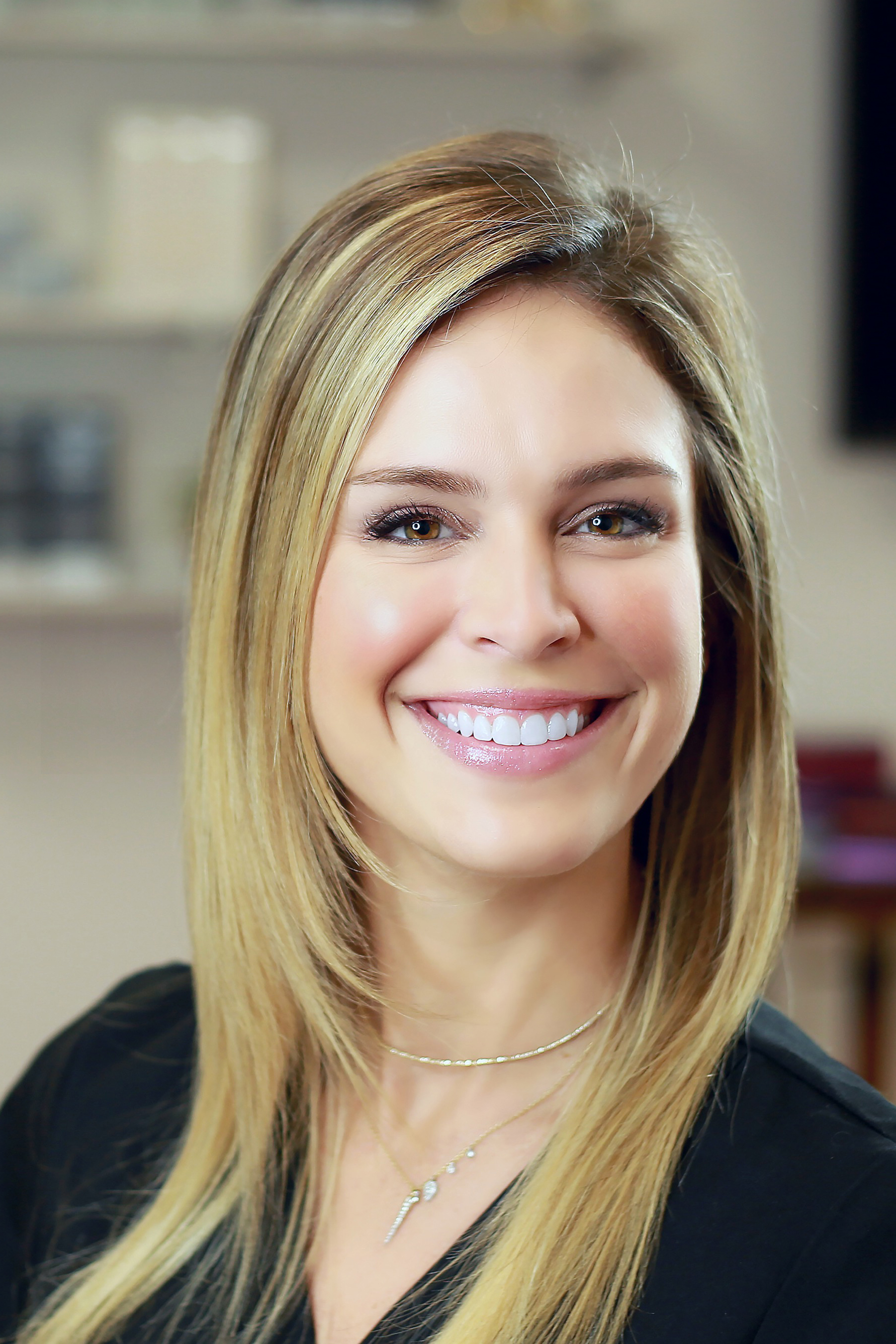 Laura Roby, RN, BSN
Aesthetic Registered Nurse Injector
Laura Roby has practiced as a surgical nurse for over four years specializing in Cosmetic Plastics. Laura graduated Cum Laude receiving a Bachelor of Science in Nursing Degree from The University of Alabama in 2012. Roll Tide! Laura is certified in Advanced Cardiac Life Support and Basic Life Support. She is also a member of the American Society of Plastic Surgery Nurses. Laura has lived in the Houston area for most of her life and loves spending majority of her time outdoors. She has a huge passion for animals and is actively involved in many rescue programs.

Brooklyn Lowe, LMP, LE
Brow Artist, Medical Esthetician
Brooklyn Lowe is an alumni of AVEDA Institute for Esthetics. Eager to combine her passions for aesthetics and wellness, Brooklyn has continued to complete training and obtain certifications from the most prestigious companies in their respective fields. Brooklyn is an Licensed Esthetician, Permanent Makeup Artist, and a Certified Laser Hair Removal Professional.
Brooklyn's skill set includes: brow microblading, laser hair removal, cellulite reduction and skin tightening, medical facials, and much more. Her primary goal is to satisfy every client's needs to the very best of her ability, to reveal an improved grace and confidence, and to have every client exit with a smile. As an ode to the glamorous Audrey Hepburn, 'happy people are the prettiest people'.
In addition to aesthetics, Brooklyn Lowe's passions include writing, reading, and performing. Brooklyn is a member of SAG-AFTRA and was the first Dating Blogger for Seventeen Magazine. She is a Philadelphia native but traveled often in childhood, and has called Houston, TX home since 2014.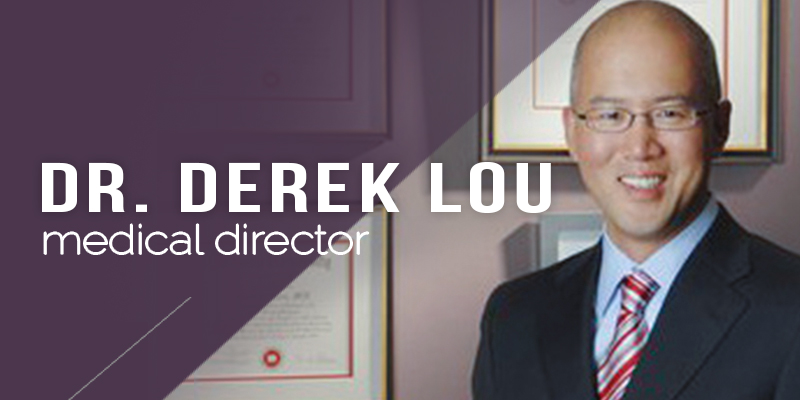 Dr. Derek Lou
Medical Director
Dr. Derek Lou is a board certified plastic surgeon with extensive training in both cosmetic and reconstructive surgery. Dr. Lou was raised in Arlington, TX and attended Trinity Valley School in Fort Worth. He earned a degree in biology from Harvard University in 1995 and graduated from the university of Texas Southwestern Medical School in 1999. He continued his medical training at Indiana University with a residency in general surgery and a fellowship in plastic surgery, which he completed in 2007. He is an active member of the American Society of Plastic Surgery, and is board certified by the American Board of Plastic Surgery.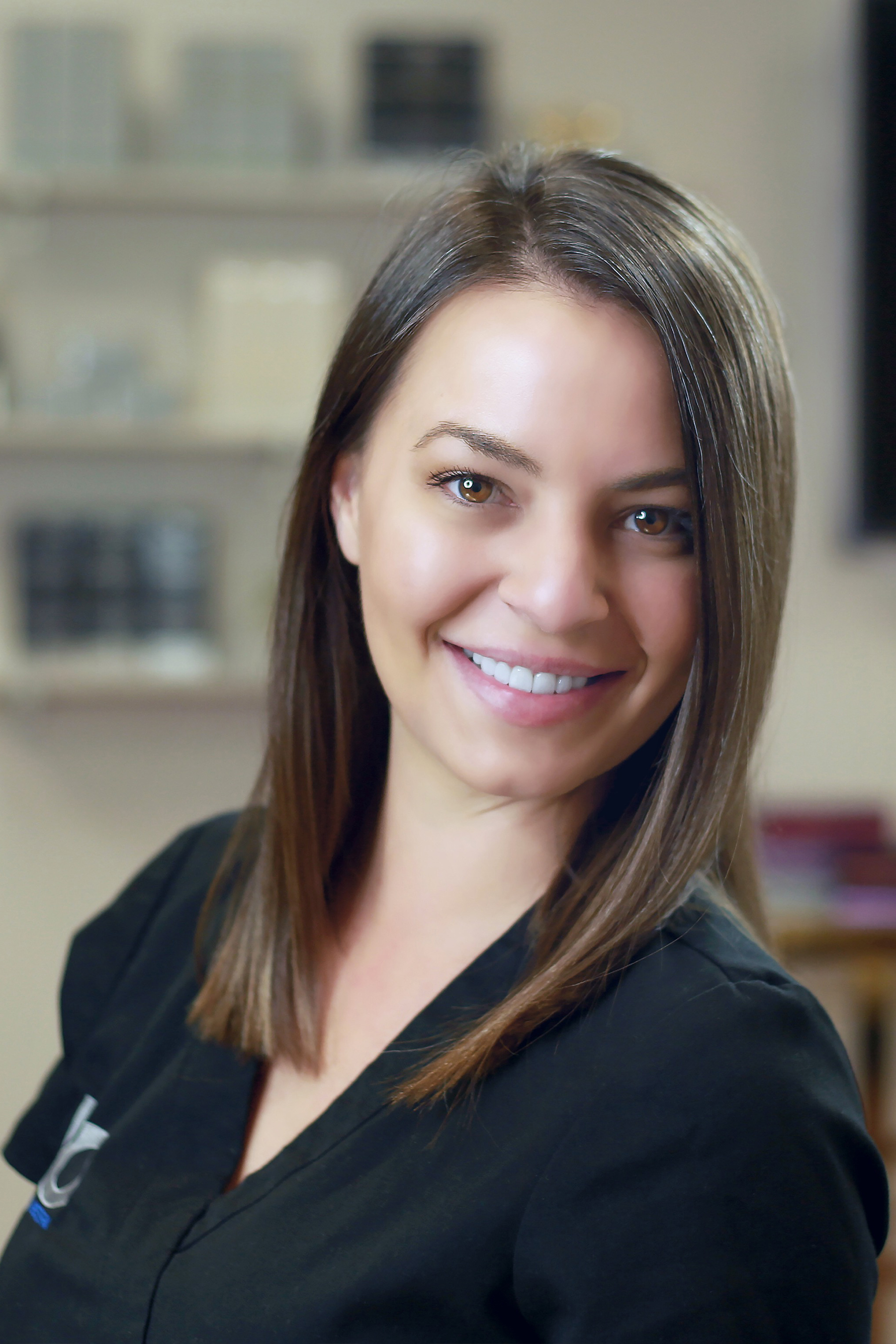 Jeni Turley, CPP
Director of Business Development
Jeni Turley has worked in the field of MedSpa Aesthetics and Cosmetic Industries for over 9 years, specializing in Executive Business Development, Branding, Marketing/Advertising and Company Growth. Jeni has a wide variety of certifications and trained skills that come very useful in her day to day at River Oaks MedSpa. She is a Certified Professional Photographer (CPP) through Professional Photographers of America (PPA) and is currently 1 of about 1,400 others who have succeeded in receiving this prestigious certification. She is well educated in Business Operations, Human Resources, Six Sigma Lean, Visual Communications, Marketing/Advertising and Data Analytics.