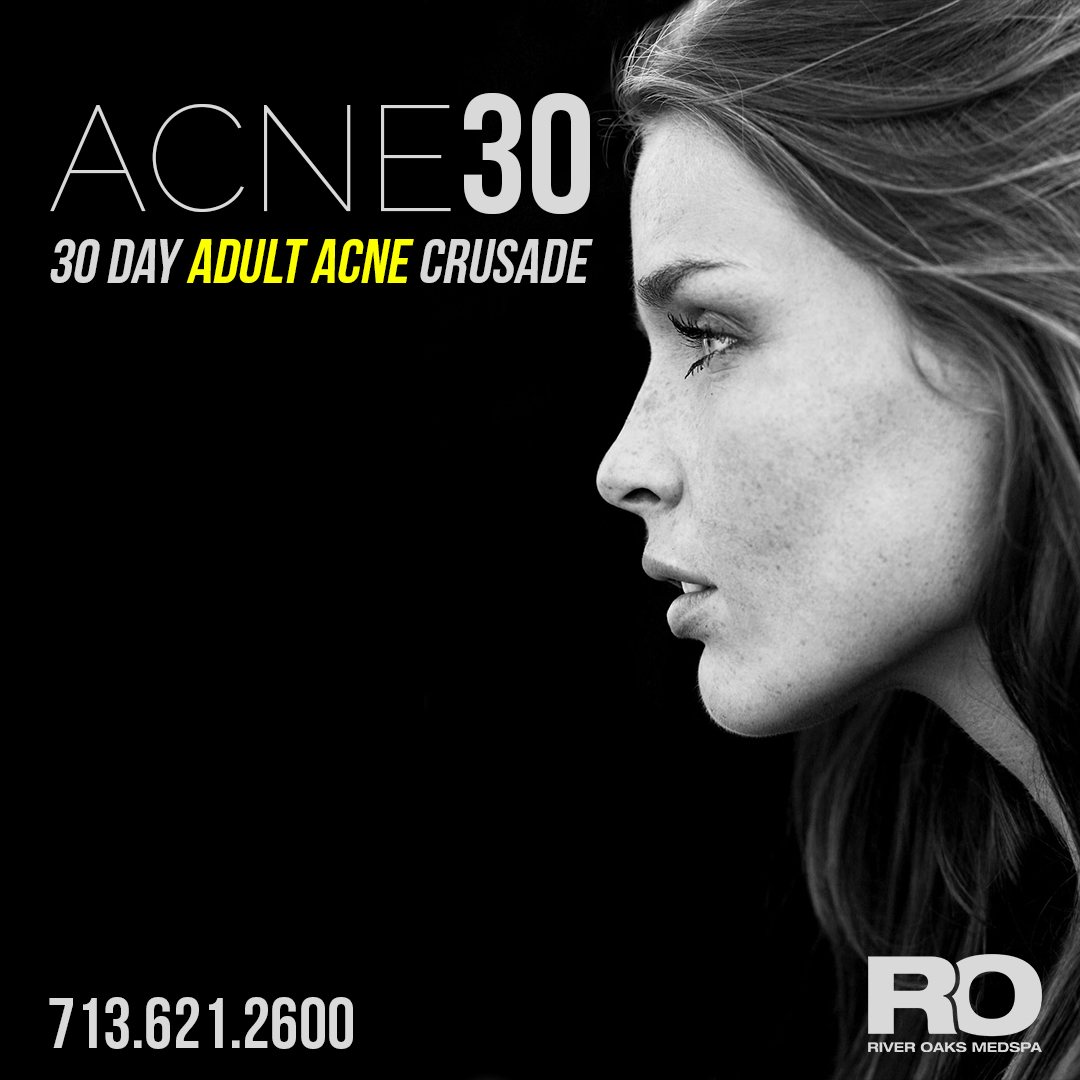 Introducing our ACNE30 Treatment Program, a 30 Day Adult Acne Crusade!
The ACNE30 Treatment Program includes four (4) appointments over the course of 30 days AND a 5-step Skincare Product Kit + regimen!
Week 1: Intensive Chemical Peel & Purity Pulse Laser Treatment
Week 2: MesoBotox Acne Treatment (can be substituted with a Purity Pulse Laser Treatment)
Week 3: Intensive Chemical Peel & Purity Pulse Laser Treatment
Week 4: Purity Pulse Laser Treatment
What's included in the 5-step Skincare Product Kit?
1. Purifying Foaming Wash which has 2% salicylic acid to help clear acne blemishes, as well as other botanical ingredients to refresh skin.
2. HA5 Rejuvenating Hydrator which immediately hydrates and improves the appearance of skin texture as well as helps to control overactive oil glands.
3. Active Serum which is an anti-acneic product that brightens uneven skin tone left behind by acne scaring as well as reduces pore size.
4. Pro Heal which is a powerful formulation that significantly increases antioxidant protection, reduces inflammation, reduces rosacea symptoms and helps correct compromised skin with soothing and reparative components.
5. Essential Defense Mineral Shield Broad Spectrum SPF 35 which is a sheer, lightweight, mineral sunscreen that gives you the highest level of UVA protection available, along with UVB coverage to protect you from damaging rays.
What is a MesoBotox Treatment?
MesoBotox Treatments decrease sebum production and reduces the symptoms of acne by depositing small amounts of Botox into the dermis of the skin.
What is a Purity Pulse Laser Treatment?
Purity Pulse Laser Treatment gently heats the upper dermis of the skin's surface which reduces bacteria living on the skin and allows the skin to heal acne scaring and redness.
What are the benefits of a Chemical Peel in relation to acne?
Chemical peels reduce acne lesions, improves inflammatory and non-inflammatory acne, improves the skin's texture, and helps reduce oil secretions.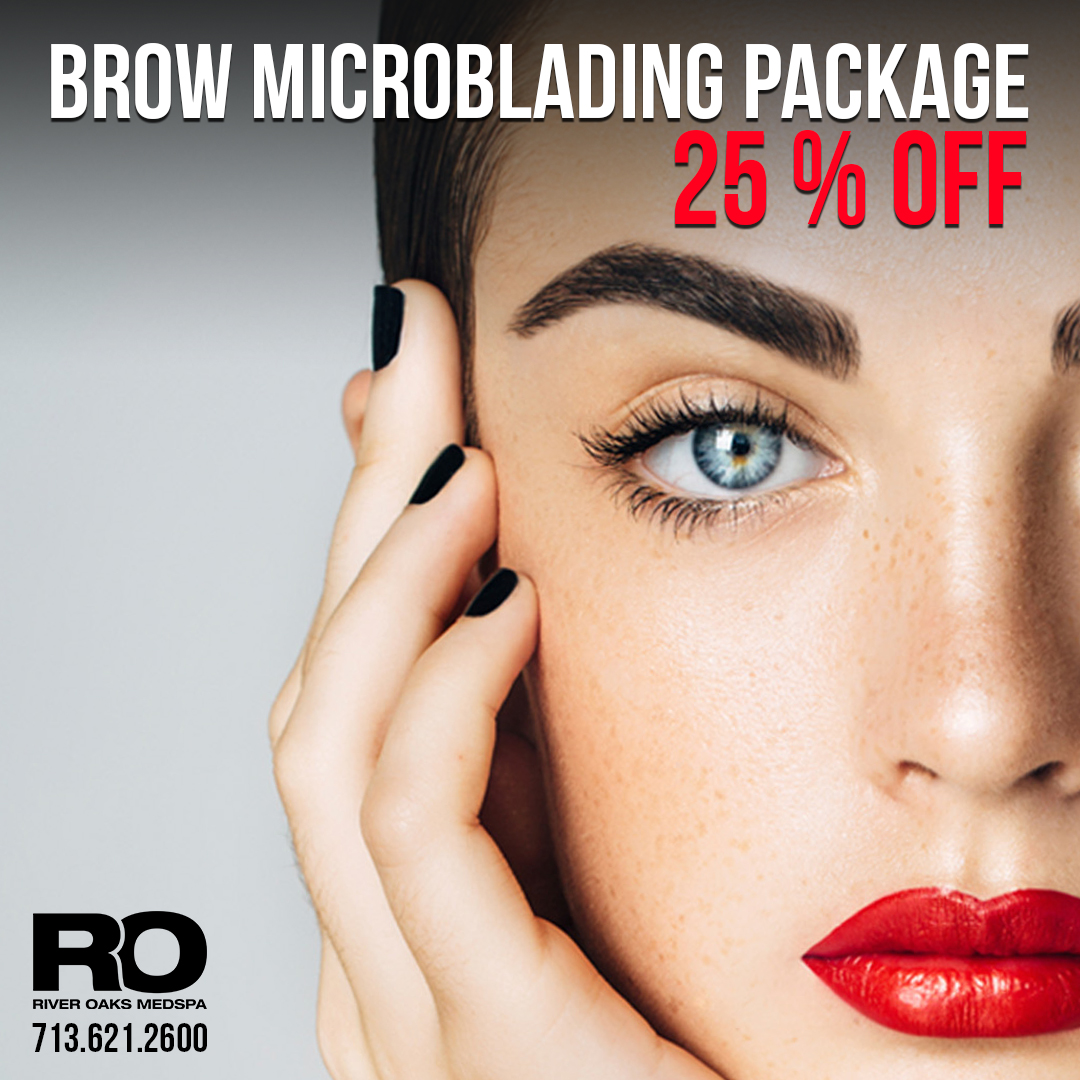 25% OFF Brow Microblading Packages
Through the month of August, receive a 25% discount on our Brow Microblading Packages!
Micro Pigment Implantation, a type of Intradermal Cosmetic Procedure known as Brow Microblading, is the process of implanting small amounts of pigment into the dermal layer of the skin gently by using surgical blades performed by our Medical Aesthetic Brow Artists. River Oaks MedSpa offers Traditional Brow Microblading and Ombre Brow Microblading!